MURAL IN KEY WEST
Here are the photos taken during Andrew's largest commissioned mural challenge in Key West, FL. 2000. This is a progressive documentation of the mural painted on a 12' x 72' wall during construction of a new youth center for the families residing on the naval base.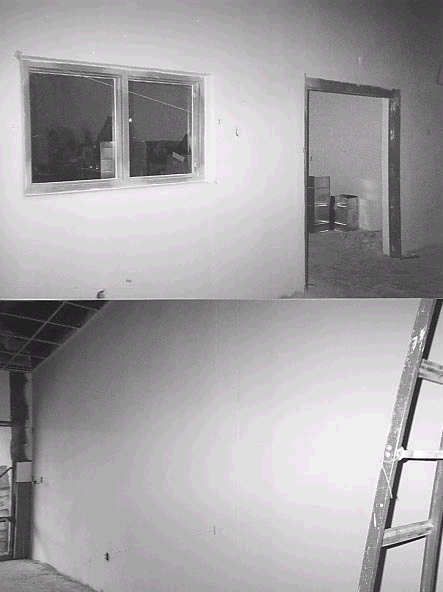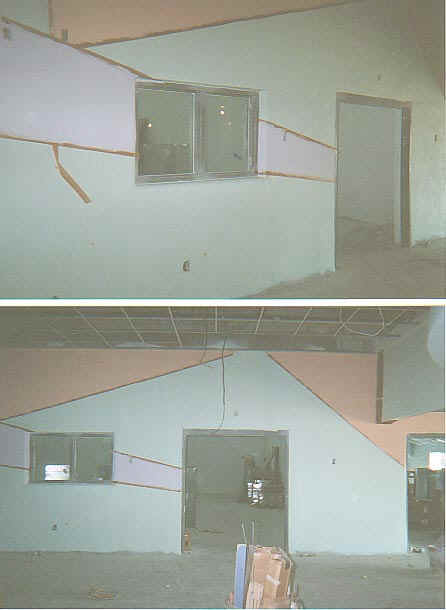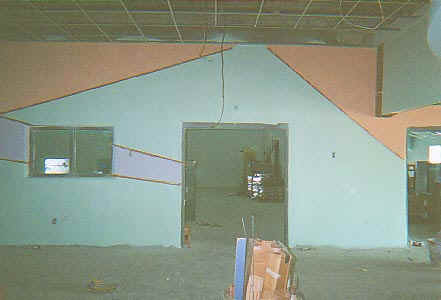 As seen above, nothing but bare walls with two sets of doors and windows. First the whole surface must be painted in several background colors, with hand mixed latex and pigments. Each section was then divided by colored stripes also. The mural was based on a sketch provided by the construction company; action shots of kids playing various sports, over a cross section of colored patterns and stripes. The action takes shape below.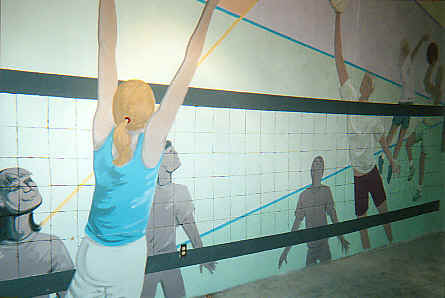 Inquire about a mural for your business at emotive.atb@gmail.com
Theres more, follow link...