ATB PRODUCTIONS
The Actor's Studio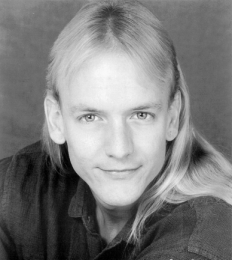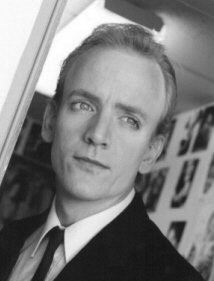 ANDREW THOMAS BEARCE
Actor, Performer and Musician
Height: 5'11" / Weight: 160lbs / Hair: Blond / Eyes: Green /
Chest: 35" / Waist: 32" / Inseam: 35" / Collar: 15" / Shoe: 12
Feature Films:
Ace Ventura, Pet Detective. Character: Hick Bar Patron. Scene: Hick Bar
Character: Dolphin Fan. Scene: Stadium. Miami / Miami Beach. 1993.
Karate Girl. Character: Motorcycle Gang Member. Scene: Motorcycle Bar.
Stunts: Fight Scene. Miami Beach. 1993
Too Much. Character: Tourist. Scene: Lincoln Center. Miami Beach. 1994
Strip Tease. Character: Strip Club Patron. Scene: Strip Club. Pompano Beach. 1996
True Lies. Character: Miami Resident shopper. Scene: Downtown Miami. '97
Random Hearts. Miami Beach Patron. Miami Beach. '99
Deal. Drug Lord Body Guard. Scene: Mizner Park deal and shoot out. 2001
Videos:
Blue Angel by Aaron Tippin. Music Video. Character: Car Thief. Scene: Chop Shop. '94
Commercials:
TIP Anti- Drug Commercial. Character: Drug Dealer. Scene: Suburban Housing Development.
Morgantown, WVa. 1987.
McDonald's Halftime Commercial. Character: Dolphin Fan. Scene: Joe Robbie Stadium. Miami.
1996
Coca Cola Commercial. Character: Sunbather. Scene: Beach. Miami. 1997.
Theatre:
Macbeth. Character: Murderer, Servant, et al. Ft. Lauderdale Public Theatre. 1994.
Café Noir. Character: Deputy Inspector Rigfield, Vangilder, Thursby. Also Gutterman.
Featuring song " Click of the Barrel "
Noir Suspicions. Character: Rigfield, Renault. Featuring song " I Got Ya "
Other Performing Experience:
Characters and Entertainment for Special Events, Parties, Promotions, Etc.
Mad Science Wizardry Theatre Production. Children's Entertainment and Learning Show.
Character: Mad Scientist and Wizard. Character concepts, scriptwriting, art direction,
stage design and backdrops, voice overs and audio. Demonstrations and Pyrotechnics.
Hallandale, FL. 1994-99
EMOTIVE All original rock band. Lead vocals, saxophone, keyboards, percussion.
Airplay on Zeta 94.9FM. Currently under promotion and recording. Press kit available.
Characters. Entertainment for parties and events. Telegrams. Costumes. MC. Voice - overs.
TV Production Volunteer. Control Room, Editing, Cameras, Audio, Lighting.
Professional Artist: Set Design, Backdrops, Murals, Paintings, 3D Models, Decor.
Graphics and Illustration. Resume, Promo, and Portfolio available.
BFA, 1991. Pratt Institute School of Art, Fine Arts. Minor in film.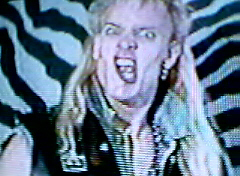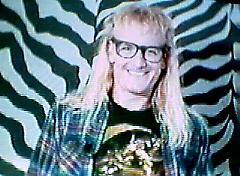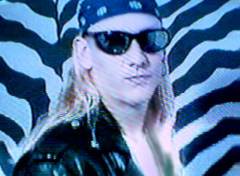 Above Left; The punk/ Metal Look

Above Middle; Garth from Waynes World

Above Right; The Biker Look

Middle; "Yeahhh Babyyyy"

Austin Powers, International

Man of Mystery.

Andrew's most recent film adventure is as a body guard for a drug lord in an independent film called "Deal."

Directed and produced by Ari Novack, shot in South Florida.